IT Networking Solutions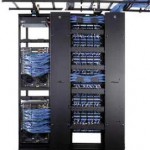 Setting up and managing a computer network in your home or business can be overwhelming to the average Joe. This is something that is best left to the experts at BBS TECH. We've been serving many companies in the US since 2001, and will take the time to sit down with you, discuss the problem at hand, and develop and explain what needs to be done. From hardware to software, BBS TECH provides computer networking solutions you can trust to make your home or business more productive.
Network Design
Network Setup
Network Service
Run Cable
Install Racks
Wireless Setup
Network Security
Terminal Services
VPN
Redundant Backup
No matter where you are located, BBS TECH is only a short drive from solving all your computer network problems. Call us today at (585)723-3360. We look forward to hearing from you.